Title: Mist Unveiled, book 1 of the Elemental Desire series
Genre: Erotic Paranormal/Fantasy – Sexual Heat: Explicit M/F sex only
Publish Date: October 1, 2014
Publisher: Ellora's Cave
Series description: The Elemental Desire series is a blend of science, global warming and Norse mythology.
Organized by Literati Author Services, Inc.
Synopsis
Mist Unveiled Nancy Corrigan
Elemental Desire, Book 1
Cat has one love in her life—science. Facts rule her, not passion. At least it doesn't until an unknown deadly virus claims her sister's life. Cat's quest for answers takes her to Greenland and drops her into the arms of the one man who sways her devotion from logic to passion. Rune stirs her lusts, ignites her desires and fuels her carnal cravings, but he isn't simply a lover, nor is he human. He's a weapon, one that has the potential to save or destroy her.
Rune, a child of the mist, awakens into a world hovering on the verge of destruction. Rising temperatures have released his enemies from their frozen prison without his knowledge. He searches for them but finds Cat, a human with the power to save him and the world. He hungers for her—blood, body and soul. Every moment of shared passion convinces him of the truth—she's his greatest treasure, one he'll die to keep.
A Romantica® paranormal erotic romance from Ellora's Cave
Excerpt
"You let me sleep all day!"
He shrugged. "Yes."
No explanation. No apology. No sign of annoyance that she'd fallen asleep on him or that he had to hold her all day in a cramped booth at a tavern.
He turned and walked toward the door. She grabbed his arm. "Why?"
He removed her hand but didn't release her. He linked their fingers as if they were a couple and led her to the coat rack where her patched parka hung. He took it and helped her into it.
"You were tired and I wanted to hold you. You are beautiful when you sleep." He lifted her hair out of the way and pulled the zipper. "It was a first for me. I found I didn't want the moment to end."
"I imagine it would be." She peered into his heart-stopping face. "I can't imagine any woman being foolish enough to miss out on enjoying your company. I'm sorry I did."
"I'm not. I'm glad you were the first female who has slept in my arms." He cupped her face and stared into her eyes. "I've never stayed around a lover long enough to experience it, but I think it might be my new hobby." He dropped his gaze to her jacket and pulled the flaps over the zipper together. "As long as it is you I watch, that is."
She glanced at his large fingers working the snaps on her coat. The irritation faded. Some other emotion replaced it—not lust or desire. She couldn't label it, but it quickened her breath. "Oh."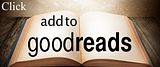 Buy the Book
Meet the hero of Mist Unveiled—Rune
Rune is a two thousand year old immortal. His species is linked to the elemental mist. As such, he's considered a child of the mist and plays an essential role in the death and rebirth of the world known in Norse mythology as Ragnorak. The other essential elemental beings are the eldjötnar, the fire demons.
After a battle with the eldjötnar that results in the near annihilation of his kind, Rune made the decision that they would imprison their enemies and sleep the centuries away. It seemed a far kinder fate for his brethren who still mourned the loss of the women and children.
Now awake in a world that's hovering on the brink of a catastrophe, he regrets many of his past choices, including the one involving his long-dead consort Malin, the human female who died days before their mating. Honor is an important quality to him and the other children of the mist. They strive to adjust to new any challenges and accept the consequences of their mistakes. So when he was ordered to mate Malin because of a mistake he made, he accepted the punishment as his duty and viewed her as little more than an obligation and someone to protect. Love never factored into his relationship with her. In fact, when she died, he never shed a tear.
His brethren labeled him 'the cold one' because of his lack of remorse. He never minded the title applied to him. It was true, and he often wondered if he was capable of any softer emotion. In his opinion, romantic love was weakness anyway. Breeders couldn't take up the sword and fight. He'd rather remain unmated and cold than be responsible for another fragile female's life.
At least he thought he would rather live out his days alone until a woman with raven hair and teal eyes warms his frozen heart. He's left wondering if he can be the man he was always meant to be, and if can make the transformation in time to earn her love.
Meet the heroine of Mist Unveiled—Cat
Cat is a twenty-nine year old human. She's a scientist who lives and breathes her research. Nothing else in her life holds her interest for long, including men and relationships. She doesn't have time for them, not when there are answers to be found, and the lure of knowledge pushes her to hyper focus on work to the point where eating and sleeping become optional. She knows it's a problem, but can't help it. She comes from a long line of obsessive scientists.
In fact, her great-grandmother was a brilliant biologist whose research advanced science during World War II. Only, she made many of her discoveries while pushing the envelope of ethical behavior. Cat can't help feeling as though she lives under the woman's shadow. She's also worries that she too will one day be tempted to utilize less than reputable avenues to get the data she desperately wants. Fortunately, she's always had a voice of reason in her sister Janice. That all changes, however, when she succumbs to an unexplainable virus.
Cat is left with a mystery, one that has no reasonable explanation. For a woman who needs facts to explain her world, she's left floundering. A trip to Greenland to collect valuable data doesn't offer her the answers she seeks, at least not in the way she can rationalize with hard facts.
Myths, mysteries and emotions she's never had to deal with surround her in the misty and cold land. Her reasonable, orderly world is thrown off kilter and the only thing she can rely on is a man who somehow accomplishes the impossible—he changes her focus from science to love. She's just not so sure she can accept it…without facts to explain why she feels the way she does.
About the Author
I've always been an avid reader and encourage everyone to escape the hectic daily grind with a few minutes a day in your favorite book.

I'm lucky enough to share my cat's home with my three wonderful children, husband, dog and snake. When not writing, I work as a chemist in a pharmaceutical lab.

My passions beyond reading and family include music, classic cars, tattoos and animals (all of which have found their way into my writing in one form or another).


 One of the most common questions I get is: "Where did you come up with your idea for your book?"
Well in the case of Mist Unveiled, the simple answer is: from quite a few places. Mist Unveiled mixes a little of Norse mythology and a dash of my imagination, but there's also some science twined into the storyline. For me, combining them was a lot of fun.
A documentary about global warming and the rapid melting of the world's icebergs planted the initial spark. I couldn't help but wonder what might be uncovered when the ice melted. I remember thinking about the Scooby-Doo episode I'd watched with my children when they were little about the caveman frozen in ice and how when it melted he came alive. That thought lingered in my mind over the following days. I couldn't help but think it would make a basis for a great book. And when I read a science article about an ancient virus found in the Scandinavian permafrost a few days later, my imagination went wild. I became officially obsessed with melting icebergs and ancient secrets.
I turned my research to Greenland where icebergs are melting at an alarming rate and started to delve into their culture. It seemed a natural progression for me. I love mythology and building worlds from it is a lot of fun. Being that Greenland was populated by Vikings among other races, Norse mythology became my next focus, and the tale of Ragnorok, the Norse myth surrounding the end of the world, fit the current crisis of melting icebergs and global warming perfectly. From there, I selected my players and weaved a tale that grew from what I'd originally planned. I can't give any other details away, but I will say that I'm looking forward to future stories involving the ancient alphas and their "unusual and unique" human mates.
Connect with the Author
Website | Newsletter | Pinterest | Facebook | Goodreads | Trailer
Twitter | Blog | Google | Tumblr | Instagram
$20 Amazon or Ellora's Cave gift card (winner's choice)
An eBook copy of Favorite Obsession
Follow the tour Click the Button